Browse Journals and Peer-Reviewed Series
North Wind: A Journal of George MacDonald Studies is a peer-reviewed academic journal that has been published since 1982. North Wind publishes articles on all aspects of MacDonald: his fairy tales, fantasies, novels, poetry, and sermons. The journal also publishes shorter "notes and queries," "works in progress," and "connections" that focus on issues related to MacDonald.
See the Aims and Scope for a complete coverage of the journal.
ISSN 0265-7295 (Print)
ISSN 2398-1431 (Online)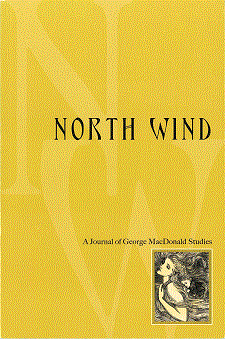 Orts: The George MacDonald Society Newsletter began in 1980 as a regular newsletter to the George MacDonald Society.