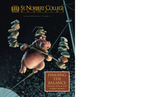 Files
Download Spring 2009 Landing Page (86 KB)
Download Seven-figure gifts put athletics complex on the fast track (96 KB)
Download Student research goes Galapagos (106 KB)
Download A short course in educationomics (105 KB)
Download Economics lessons find their way to classrooms around the world (90 KB)
Download Mastering the job search (75 KB)
Download Finding $50 bills in the NFL draft (101 KB)
Download A short period of economic growth (103 KB)
Download An aardvark a day keeps the doctor away (86 KB)
Download Live! from Schuldes (78 KB)
Description
Sound economics at work

The work of St. Norbert College economists throws interesting light on the single field of study that dominates headlines today. Tough times prompt this look at the research, training and education that will guide tomorrow's decision-makers. And, we examine "educationomics" itself – the science of keeping affordable those very institutions where such analysis and scholarship is possible.

On the cover: Chris Ayers '97 kindly bent his animal-a-day drawing habit to our purpose with his cover illustration for this issue. "Balancing Act" started life as Day 1,063 of The Daily Zoo, a series of sketchbooks that Ayers began when in recovery from a life-threatening illness. It's a nice take on the challenges higher education is helping to meet in tough economic times.
Publication Date
Spring 2009
Keywords
athletics complex, Donald J. Schneider, Galapagos, student research, educationomics, scholarships, grants, economics, Sandy Odorzynski, Heather Krull, graduate school, NFL, draft, B.A., M.S., applied economics, Marquette University, Chris Ayers, creativity, health, Schuldes, basketball
Recommended Citation
St. Norbert College, "Spring 2009: Finding the balance" (2009). St. Norbert College Magazine 2007-2012. 12.
https://digitalcommons.snc.edu/snc_magazine_archives/12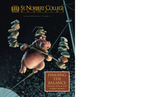 COinS